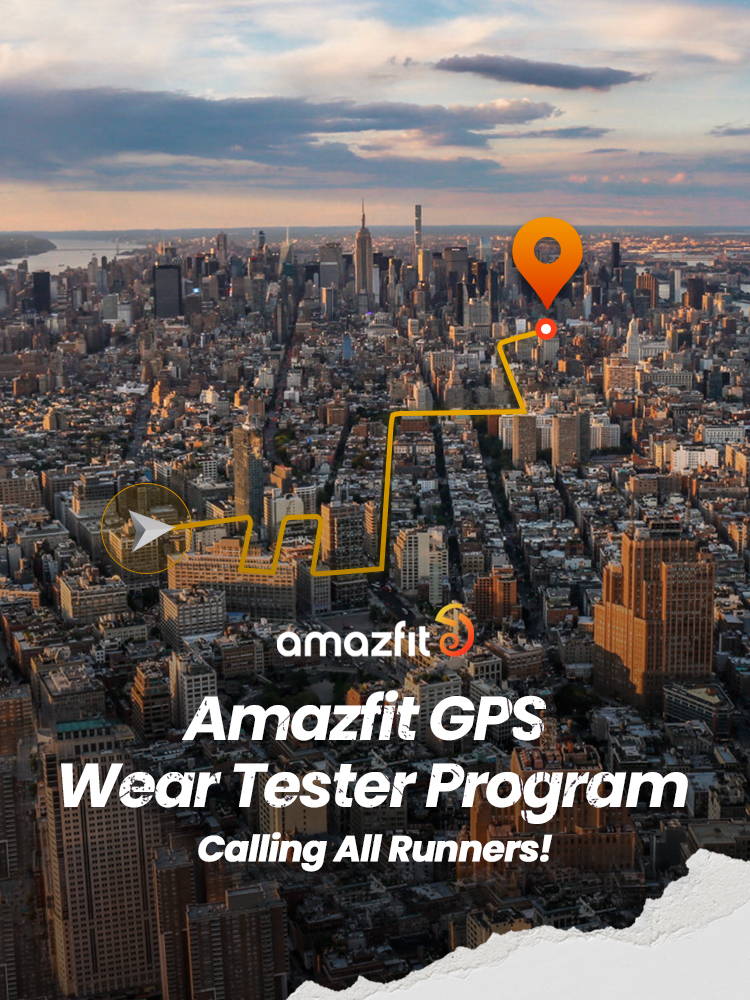 Amazfit GPS Wear Tester Program
Tired of Poor GPS Tracking? We've Got You Covered.
Does this sound familiar?
You're running through the city with tall buildings surrounding you, twists and turns behind you and exciting paths ahead of you. You stop for a moment and look at your GPS tracker - but something's not right. You didn't make that turn. You definitely didn't run through a building.
Many GPS trackers suffer from weak signals and shocking inaccuracy in complex environments, like cities with high buildings, or parks with tall trees. If you've experienced this kind of poor positioning from any kind of GPS tracking device, we can help you!
We're inviting you join the Amazfit GPS Wear Tester Program, and experience unrivaled GPS accuracy by testing out our upcoming sports watch - for free!
As a member of our testing group, not only will you get exclusive access to this exciting new sports watch, but you'll also be helping to shape the future of Amazfit. Plus, you'll get to keep the watch as our way of saying thanks for participating! In return, we only ask that you provide us with weekly updates on your experience using the new watch.
If you'd like to join the Amazfit GPS Wear Tester Program, please share some examples of previous bad GPS experiences you've had - such as screenshots of inaccurate GPS tracking from any device or app you've used in the past - and fill out the form below.
Don't miss out on this exciting opportunity to upgrade your GPS experience and join the Amazfit community.
Accepting applications from now till June 7, 2023